---
---

Estate Planning: Joint Tenancy With Children?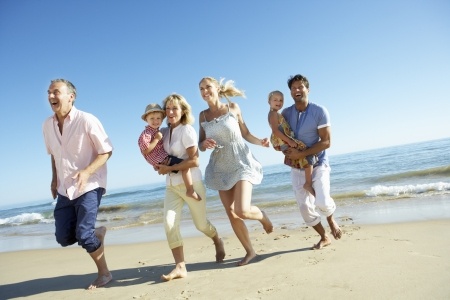 Q: What is wrong with putting everything in joint tenancy with my kids?
A: First, if one of the added children dies before you do, the deceased's children will not inherit the deceased's share. Why? The right of survivorship takes priority over the Will.
Read "Estate Planning" – page 5:

What People Say About Us:
"We've advertised with The Voice since 1980, and we've had excellent results."
- Sylvia Mucklow, Travel Agency Owner
2014-09-07T06:32:17+00:00
- Sylvia Mucklow, Travel Agency Owner
http://theseniorvoice.net/testimonials/weve-advertised-with-the-voice-since-1980-and-weve-had-excellent-results/
"I had better response from my Voice ads than from any other publication I've ever used."
- Jim Saulnier, Financial Advisor
2014-09-07T06:34:16+00:00
- Jim Saulnier, Financial Advisor
http://theseniorvoice.net/testimonials/i-had-better-response-from-my-voice-ads-than-from-any-other-publication-ive-ever-used/
"After your article came out, our visitor count tripled!"
2014-09-07T06:46:19+00:00
http://theseniorvoice.net/testimonials/after-your-article-came-out-our-visitor-count-tripled/
"I read everything in your paper, including the ads."
- Lela Fitzgerald, Senior Voice Reader
2014-09-07T06:54:04+00:00
- Lela Fitzgerald, Senior Voice Reader
http://theseniorvoice.net/testimonials/i-read-everything-in-your-paper-including-the-ads/
"My friends and I share every issue."
- Gretchen Lauber, Senior Voice Reader
2014-09-07T06:54:36+00:00
- Gretchen Lauber, Senior Voice Reader
http://theseniorvoice.net/testimonials/my-friends-and-i-share-every-issue/
"We use the Senior Voice because it reaches our entire service area and the customer base we want. We've been with them for several years"
- Bob and Dale Brinker, owners Brinker's Interior Design
2014-09-07T06:55:11+00:00
- Bob and Dale Brinker, owners Brinker's Interior Design
http://theseniorvoice.net/testimonials/we-use-the-senior-voice-because-it-reaches-our-entire-service-area-and-the-customer-base-we-want-weve-been-with-them-for-several-year/
"We advertised in the Senior Voice because we got results. It's a popular paper and reaches a lot of people. We were pleased."
- Carolyn Wade, Real Estate Broker Remax
2014-09-07T06:55:51+00:00
- Carolyn Wade, Real Estate Broker Remax
http://theseniorvoice.net/testimonials/we-advertised-in-the-senior-voice-because-we-got-results-its-a-popular-paper-and-reaches-a-lot-of-people-we-were-pleased/
"We've been longtime advertisers with the Senior Voice, and we like the service from their advertising department."
- Bill Kusmik, owner, Balance Point Heating and Air Conditioning
2014-09-07T06:56:25+00:00
- Bill Kusmik, owner, Balance Point Heating and Air Conditioning
http://theseniorvoice.net/testimonials/weve-been-longtime-advertisers-with-the-senior-voice-and-we-like-the-service-from-their-advertising-department/